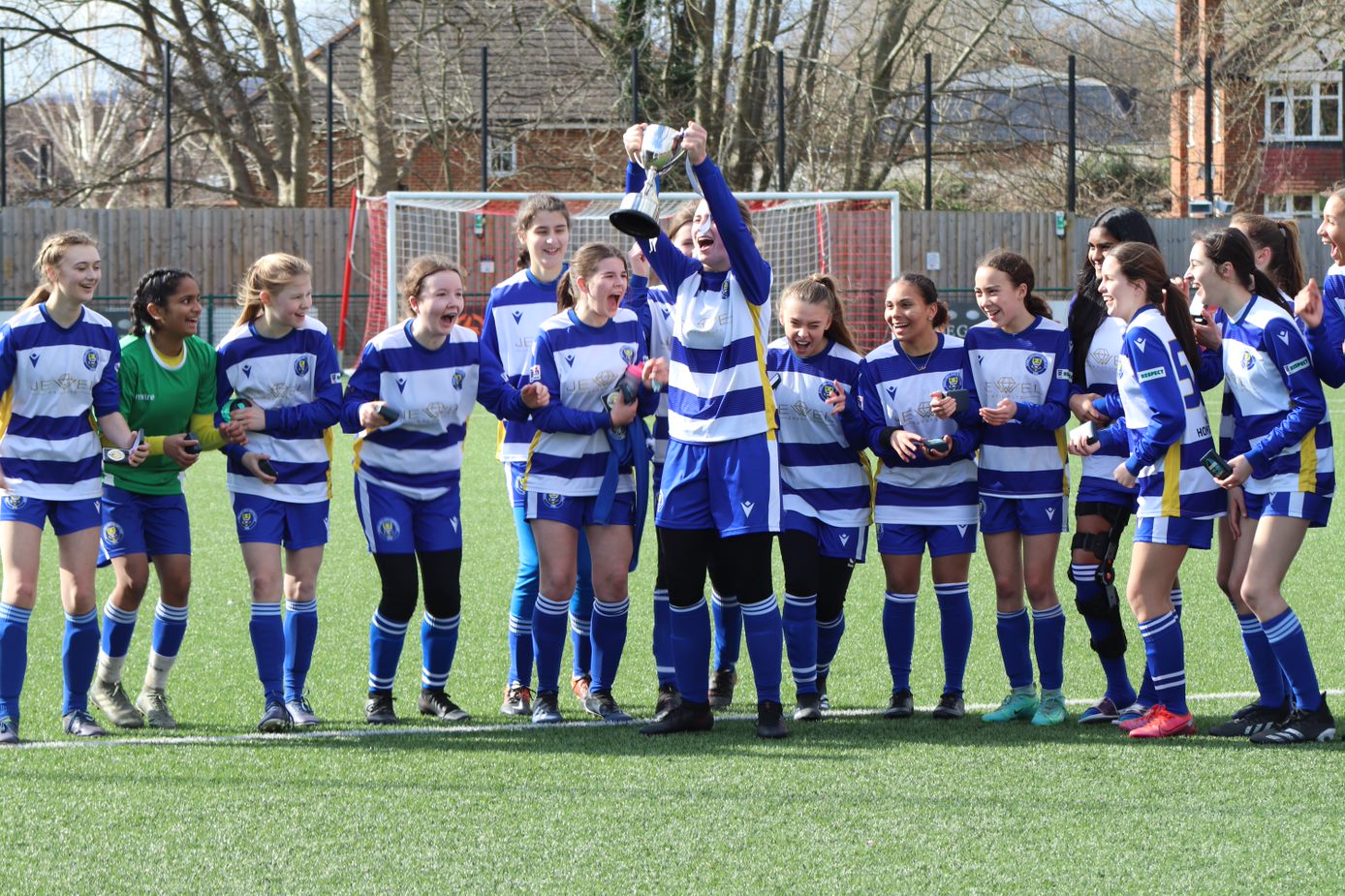 Epsom & Ewell Colts rally to win U15 Girls Cup Final
Epsom & Ewell Colts became the first winners of this season's Surrey County Cup Finals
Meadow Sports Girls v Epsom & Ewell Colts Girls

U15 Girls County Cup Final

Epsom & Ewell Colts became the first winners of this season's Surrey County Cup Finals, as they came from one nil down to beat Meadow Sports 3-1 in a thrilling encounter at Meadowbank.

In the first final to be played since 2020, the U15 Girls final kicked-off this season's competitions and proved to be tightly contested despite the scoreline.

The first half was an end-to-end affair, with chances for both sides to take the lead. Meadow Sports arguably started the brighter and had a good opportunity to go ahead in the first 10 minutes, with Elin Roberts causing problems for the Epsom & Ewell Colts defence, and forcing good saves from Annee Patel.

As the first half progressed, Epsom & Ewell grew into the game, winning a free kick taken by Isabella O'Conner just outside the box after catching Meadow Sports on the break, but the shot just drifted wide. Another free kick in a similar position a couple of minutes later came closer, but Sadie Trotter made a good save to keep scores level.

Both sides had a chance to open the scoring before the half-time whistle, with Epsom first hitting the post after a good shot from just outside the box, and later Meadow Sports having a chance cleared off the line to keep the scores level after 40 minutes.

However, Meadow Sports started the second half with a bang, opening the scoring after only a minute played. The initial shot from Emma Bailey was saved but the ball rebounded back off the keeper and she made no mistake from the second chance, as she stroked it home to open the scoring.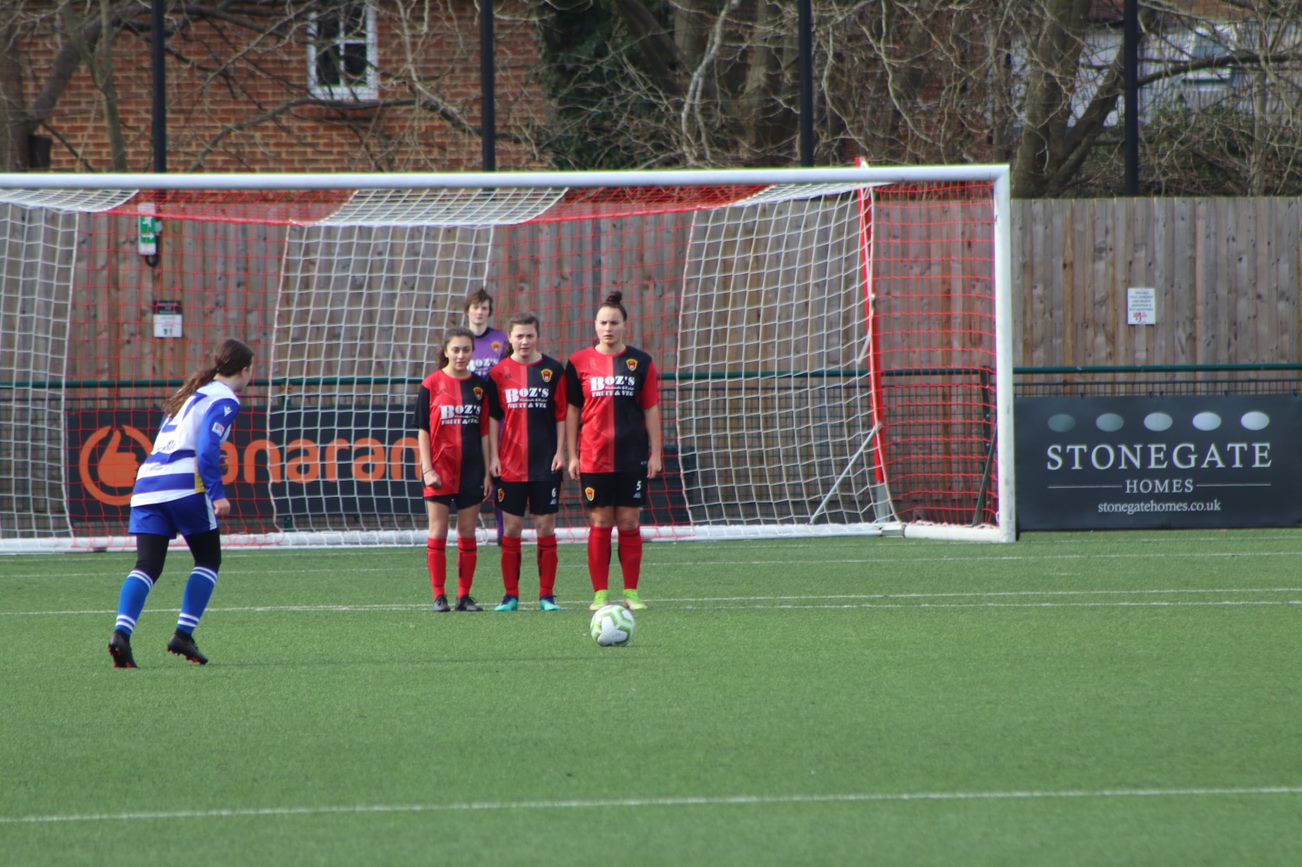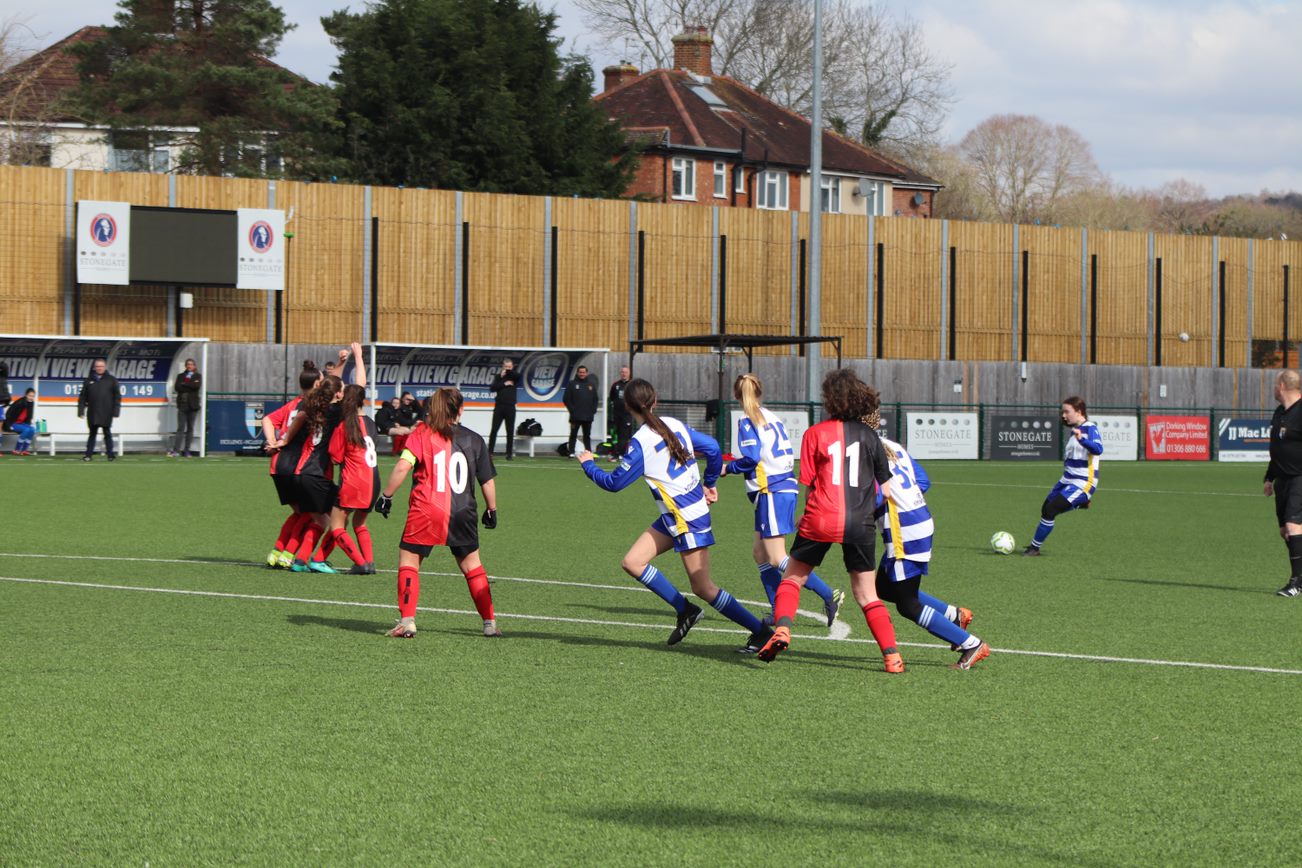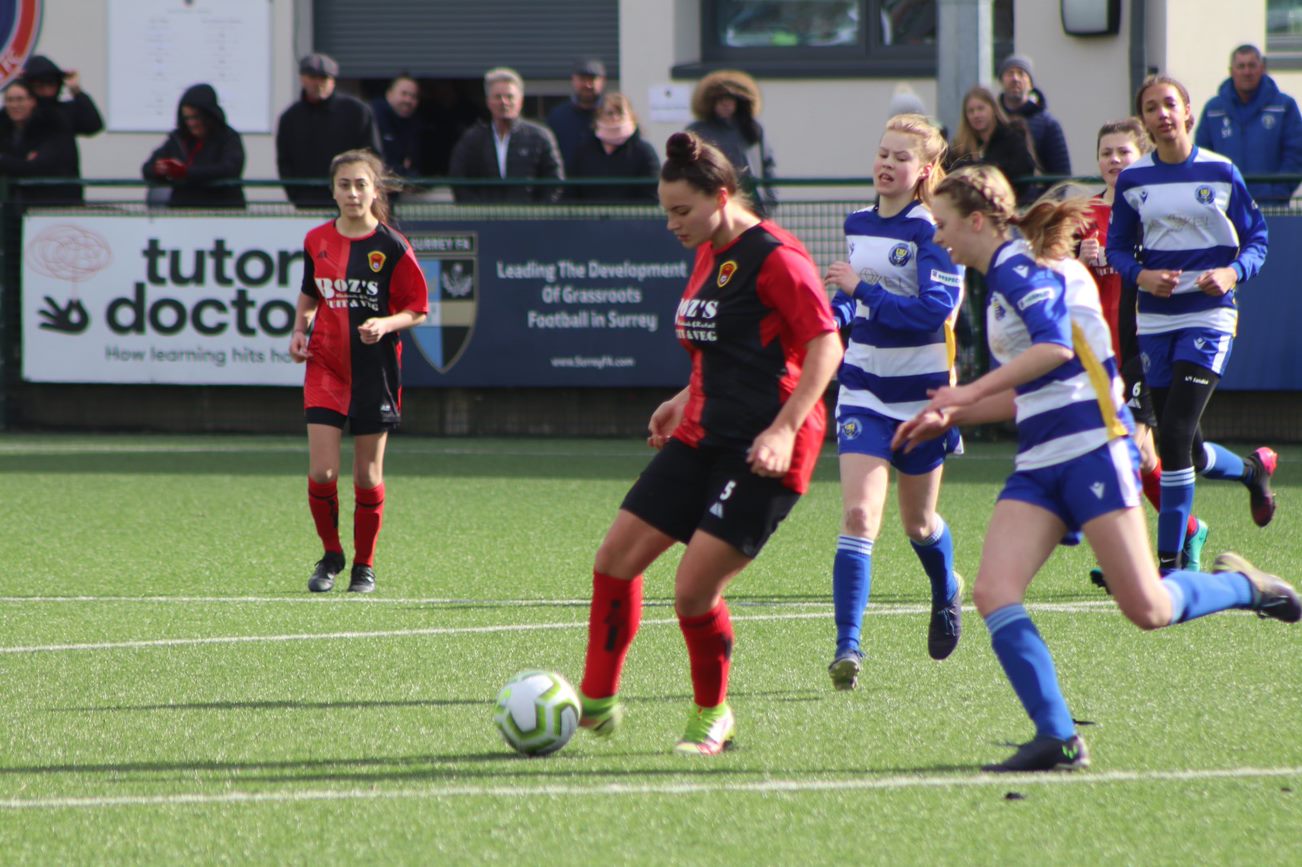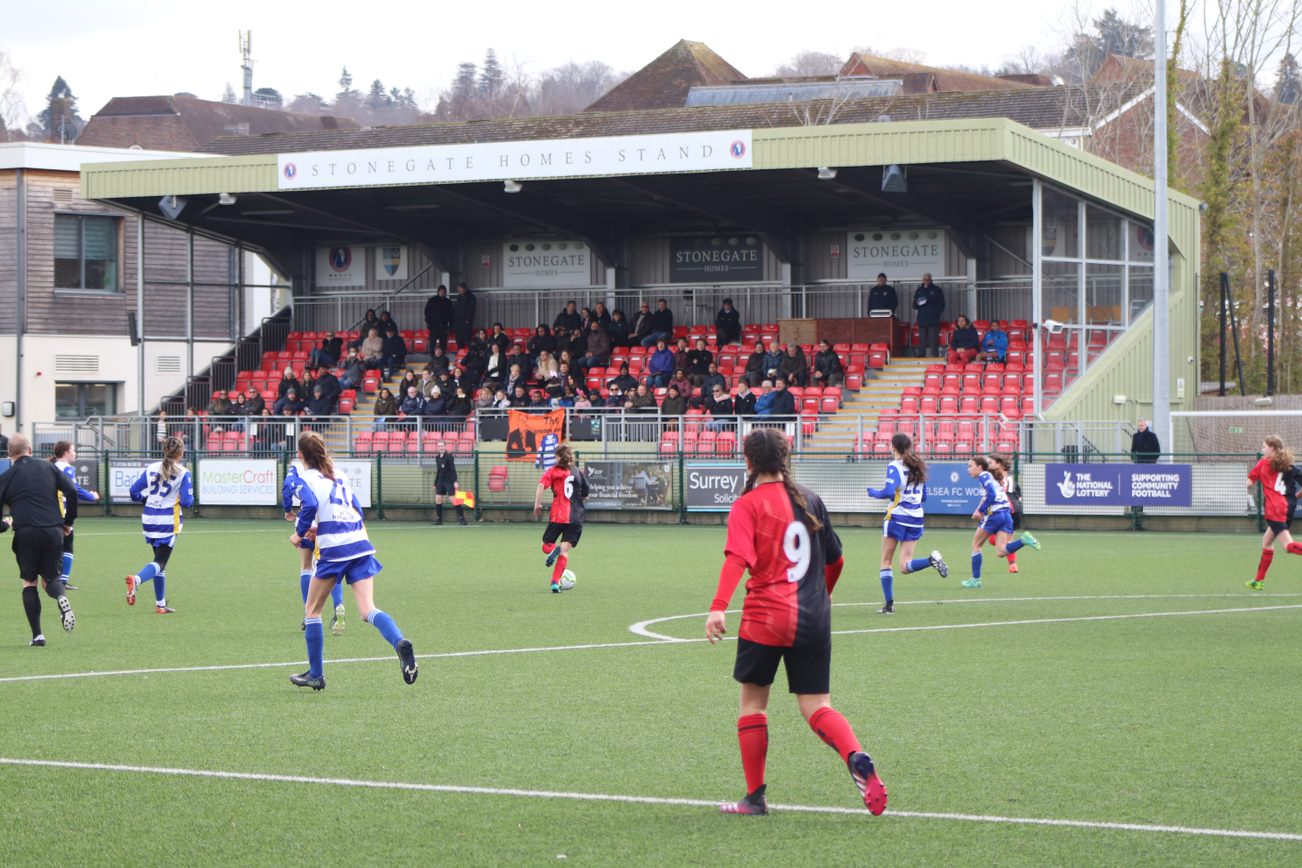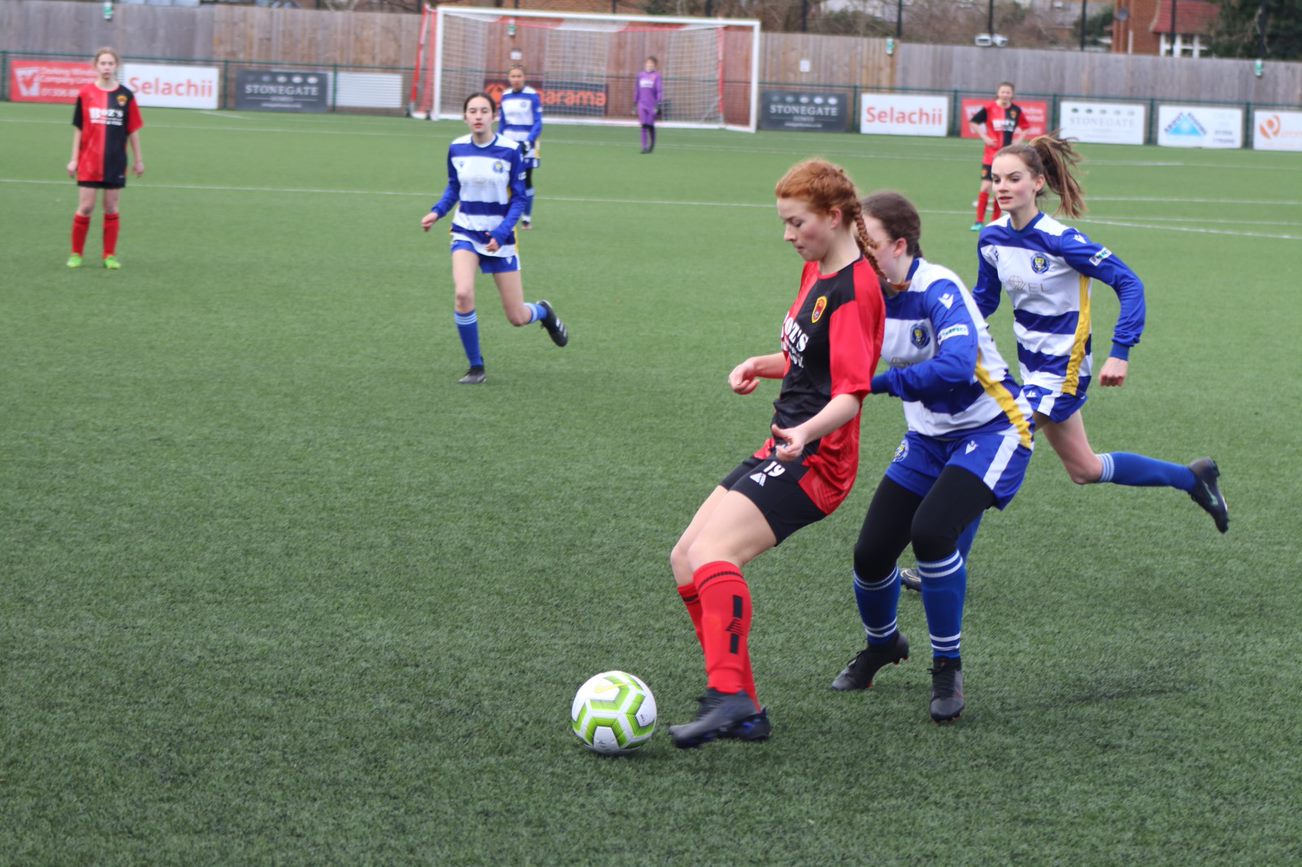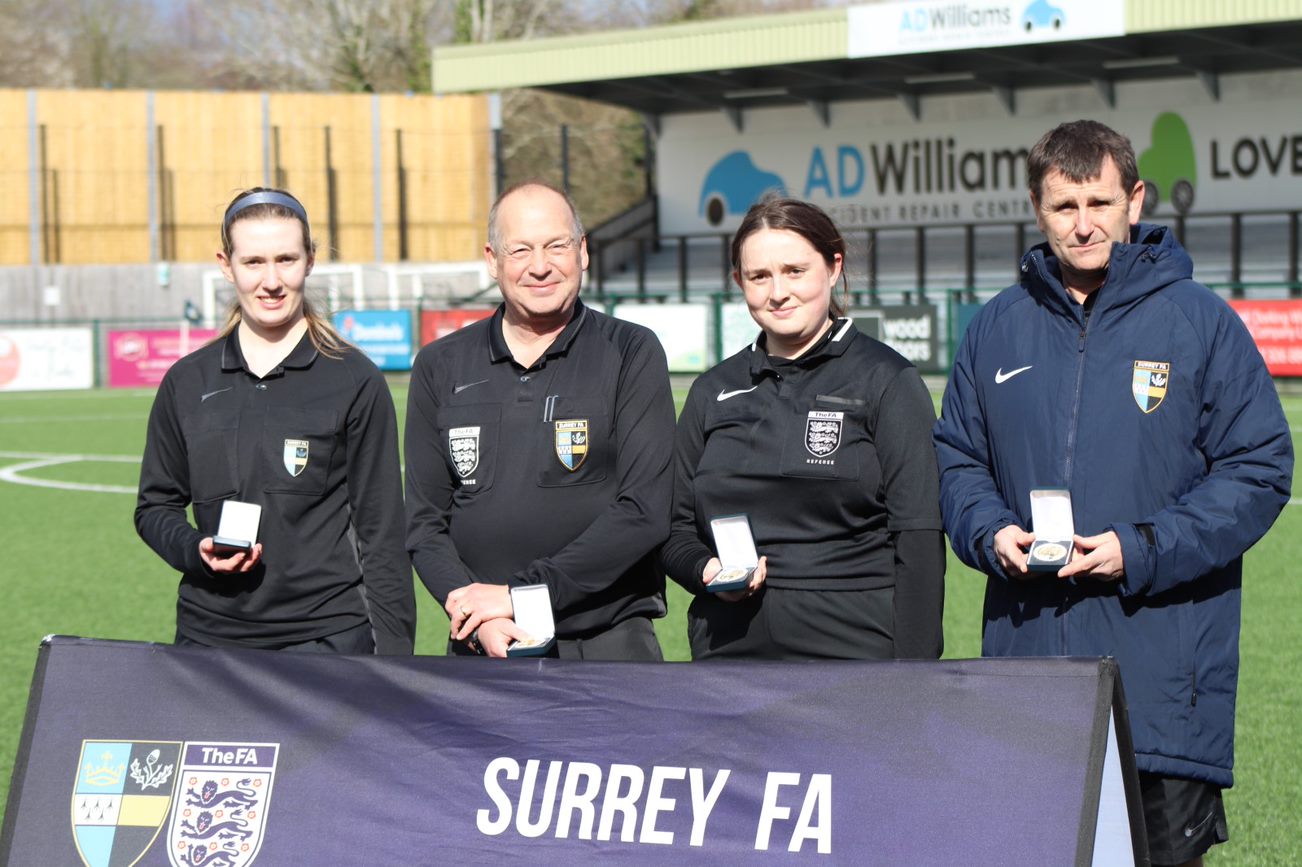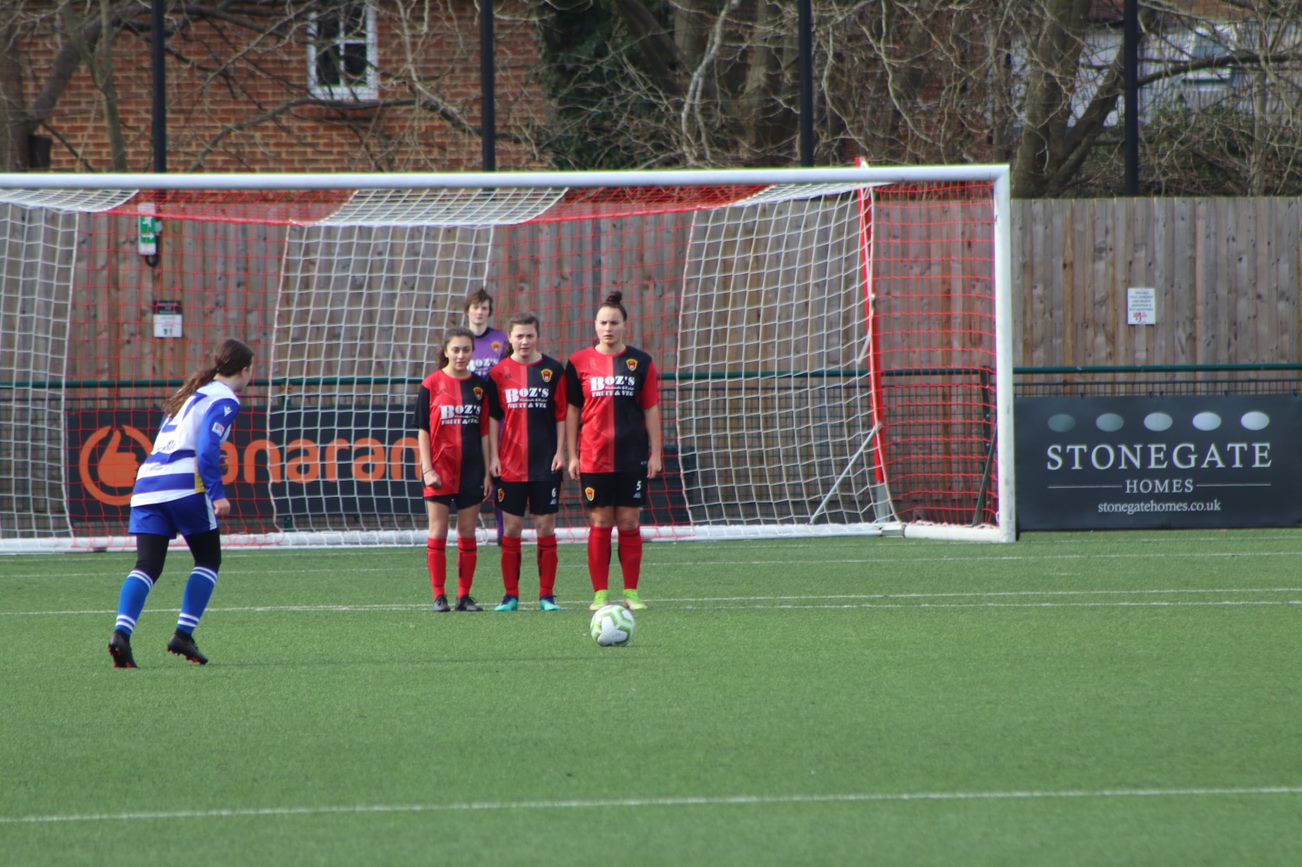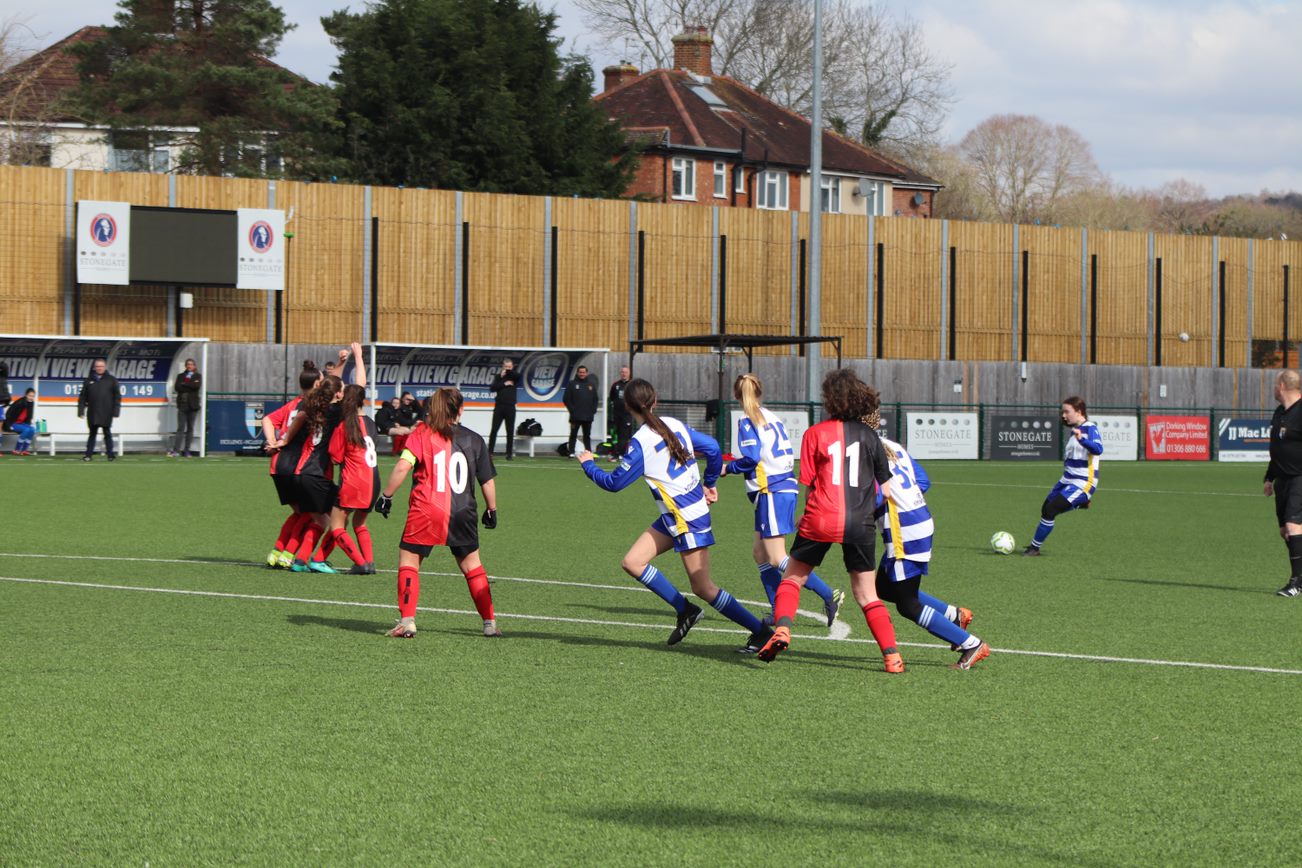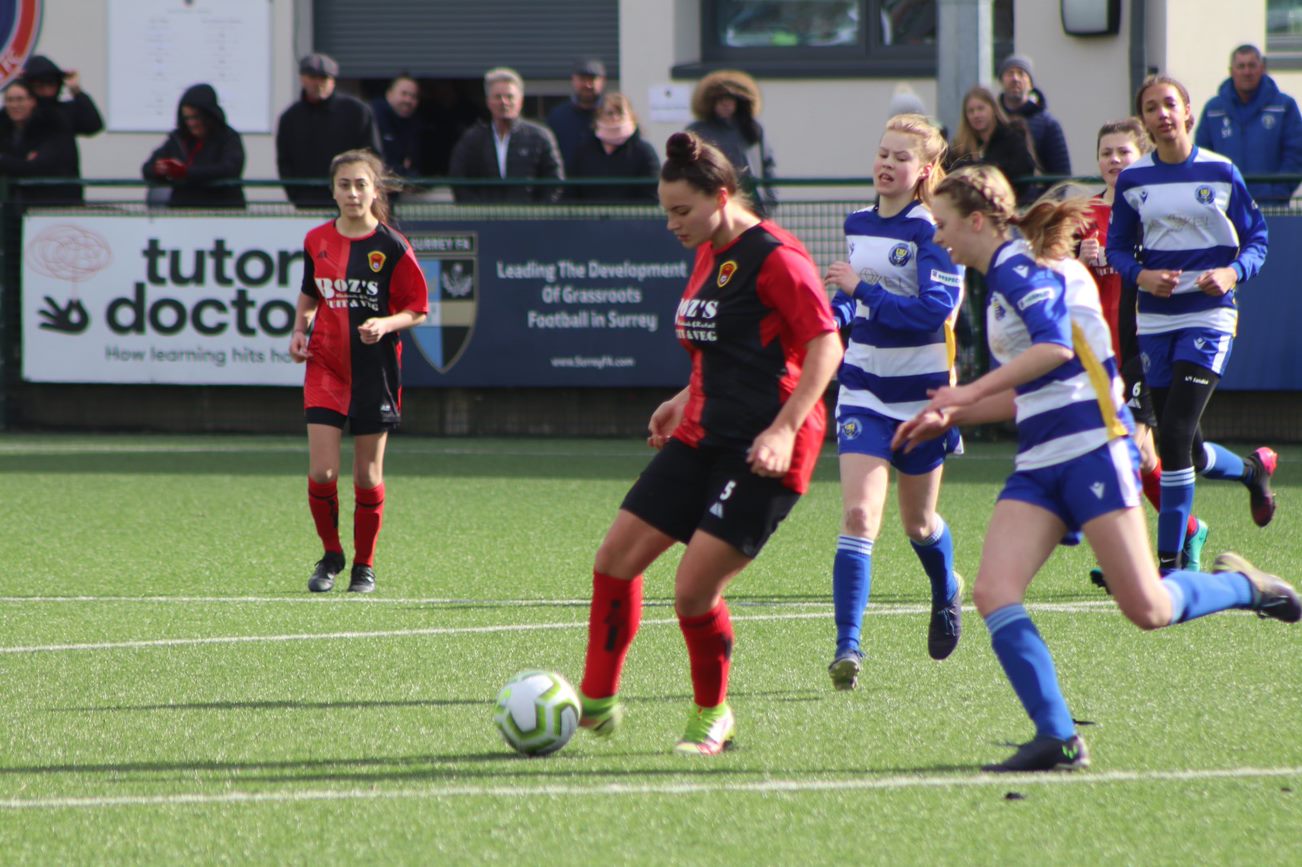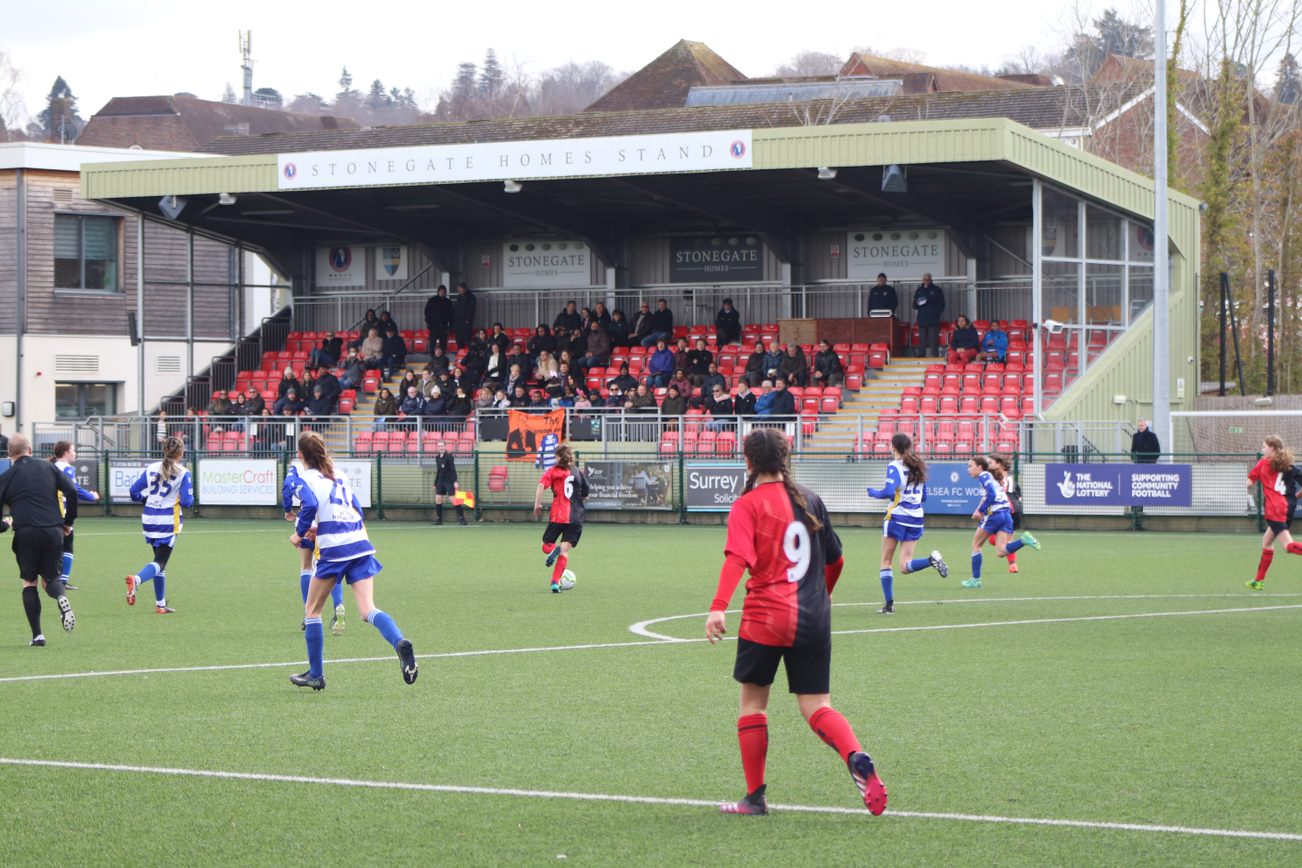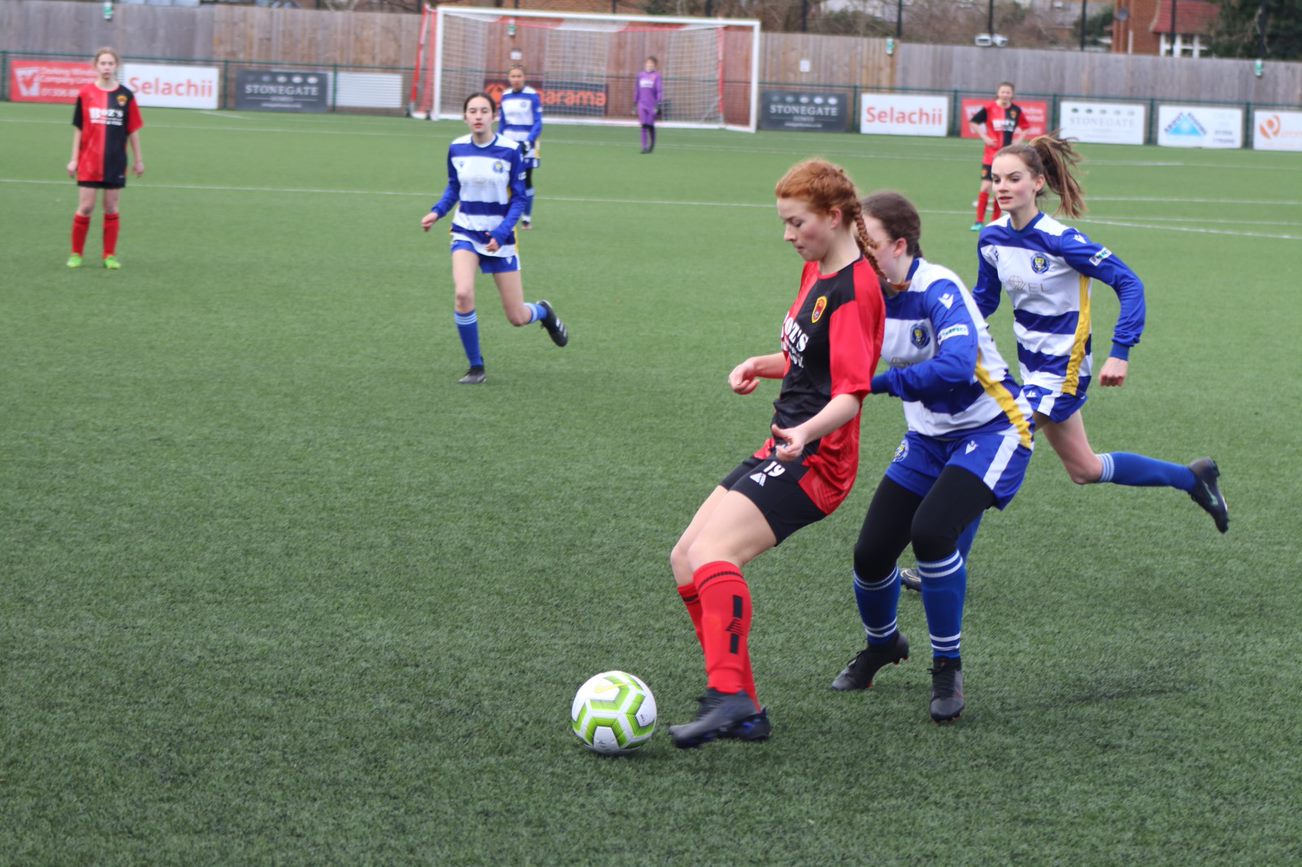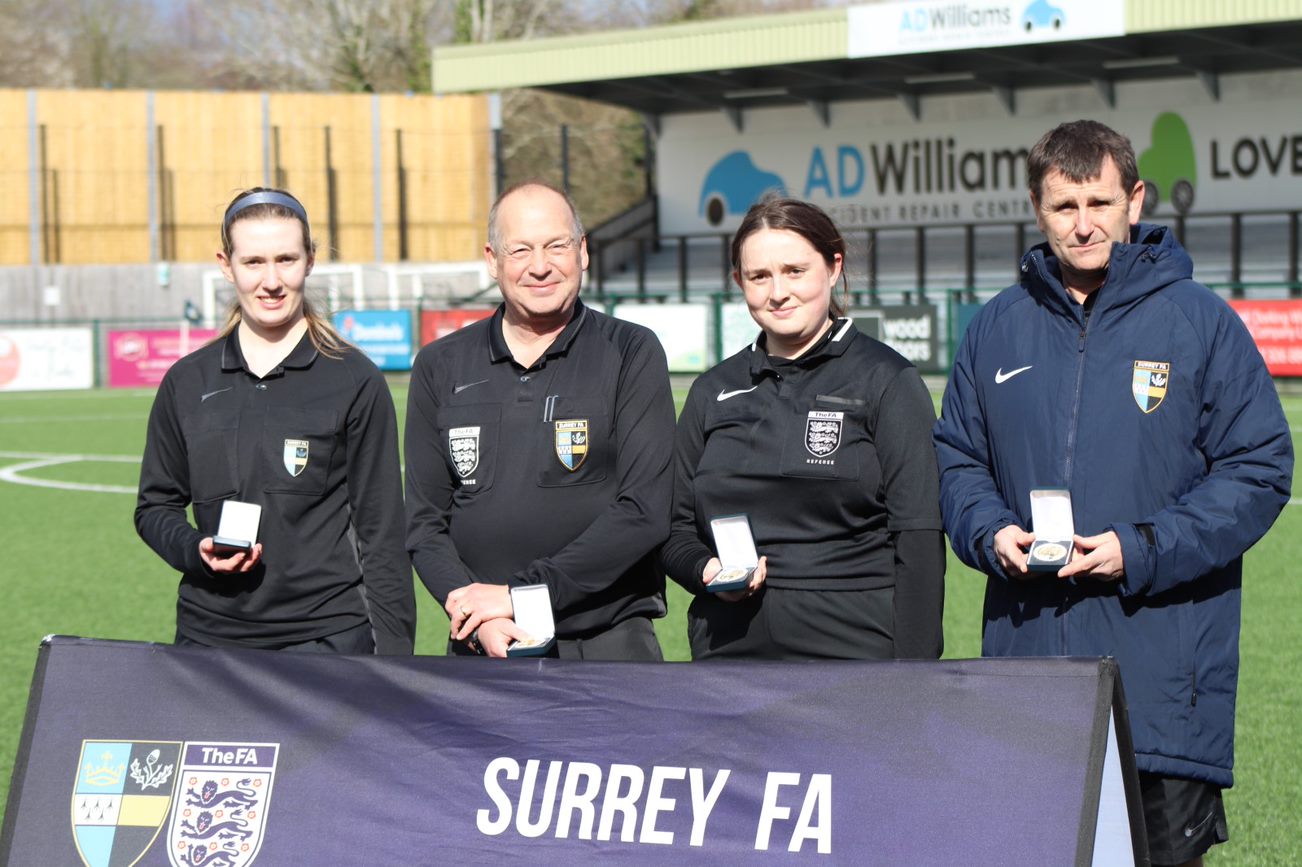 There were more goals to come as Epsom & Ewell Colts pushed for an equaliser. Despite getting byes in the first two rounds, they had scored 16 goals on their way to the final and, as in the first half, they grew back into the game and continued to put Meadow Sports under pressure. Finally, Epsom got their deserved equaliser through a slice of luck. A through ball was intercepted by Meadow Sports, but took an unlucky deflection off Ava Lee-Walsh to rebound into an empty net.
As both teams pushed for a winner, each goalkeeper shone to keep their respective sides in the game, both making good claims from balls flying into the box. But it was Epsom & Ewell Colts who took the lead ten minutes later with a well placed shot into the bottom corner.

Meadow Sports pushed hard to get back into the game through Emma Bailey down the left, but the Epsom & Ewell defence stood strong to limit their attacking options. Their best chance came as the ball fell to Abi Freullet in the 6-yard box, but she was unable to capitalise on the 1 on 1 situation, narrowly shooting wide.

A goal for Epsom & Ewell Colts in the last minute of extra time dashed any Meadow Sports hopes of finding an equaliser. An intercepted goal kick was played to Dior Knorr who burst into the box, before stroking it into the bottom corner to secure the victory and become the first Colts girls' team to take home a Surrey County Cup.

Match Officials:

Referee: Steven Ferris

Assistant Referee 1: Natalie Miller

Assistant Referee 2: Kate Ferris

Fourth Official: David Solly

Meadow Sports: Sadie Trotter, Erin Gallagher, Anya Bruder-Dennis, Abi Freullet, Amy Richards, Elani Bidessie-Mistretta, Ellie Freullet, Isabella Piazza (C), Emma Bailey, Jessica Bridger-Cunningham, Charlotte Gallagher, Elin Roberts, Katie Waldner, Una Harrington Folkes, T Pugh-Bartholomew

Epsom & Ewell Colts: Annee Patel, Polly Wright, Lauren Jackson, Ava-Lee Walsh, Sophia Hayman, Isabella O'Connor, Dominique Lewis (C), Izzy Morton, Isabella Moffat, Dior Knorr, Amy Granger, Sophia Wilson, Natasha Madel, Freya Bate, Danielle Rodrigues, Dheyona Rajendra